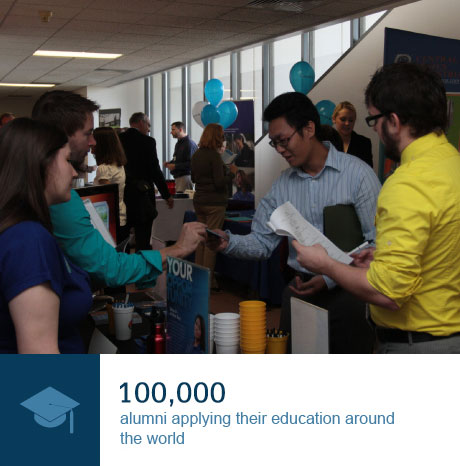 Expect career success
Our graduates get great jobs around the nation and the world. That's the bottom line of college, right? You're here, after all, to start a meaningful professional life. We keep that in mind in everything we do. Here's how we set you up for success.
The center can help you pick a career path, teach you how to write a résumé, walk you through a mock interview, set you up with an internship and assist with your career search.

Career fairs

You will get to meet recruiters from top companies thanks to frequent career fairs. Potential employers include representatives from business and industry, nonprofit organizations and government agencies.

You can continue your education as a graduate student since MSU has options for master's and doctoral degrees. Some majors even let you earn credit toward a graduate degree starting your junior year.